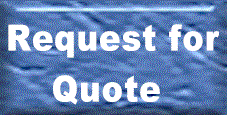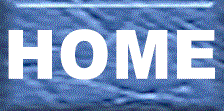 Most catalogs are either saddle stitched or perfect bound, or they can be just a collection of loose sheets with or without 3-hole punching.
Catalog Sheets produced on a sheet fed press can have either varnish or an aqueous coating added on line as a finish. The latter is the most popular. For a ultra shiny finish we can also UV coat the sheets.
UV coating can have endless possibilities-- parts of images can be raised, glitter can be incorporated in the coating, both matte and shiny can be produced on the same sheet. There are several other design possibilities available with UV coating. Just ask your graphic creator to contact us to discuss it.
Catalog sheets can also have film lamination applied, making for a very durable sheet.
For loose sheets with or without hole punching, shrink wrapping is available.
When it comes to delivering your catalogs or catalog sheets we have many different mailing solutions that can make the delivery quick and timely.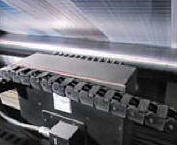 4/4 Web printing, heat set or cold web are options available
Most catalog sheets are produced on either 70 or 80lb coated sheets. Bound catalogs can be web printed on such economical stock as 40lb coated.
Whole catalogs, whether they are saddle stitched or perfect bound, can be 3 hole punched. Loose sheets can have the same option and be collated and shrink wrapped in sets.
In addition to catalogs and sheets, we can produce an array of tabs and flyers. We can bring printing solutions to any design you can create.